Activity
The H1N1 pandemic of 2009 has made some scientists question the way we develop 'flu vaccines. There are fears that a more virulent strain of 'flu could emerge, a mutation of either the swine 'flu H1N1 virus or one of the H5N1 viruses which cause bird 'flu.
Unfortunately 'flu vaccines are quite complicated and take time to make. After the H1N1 pandemic, and fears of an outbreak of a new form of the H5N1 bird 'flu, there is some controversy about what vaccines and how much vaccine should be produced. Research scientists, the vaccine manufacturers and doctors work together each year to try and get the balance right – but sometimes a new strain of the virus emerges undermining all the best-intentioned plans.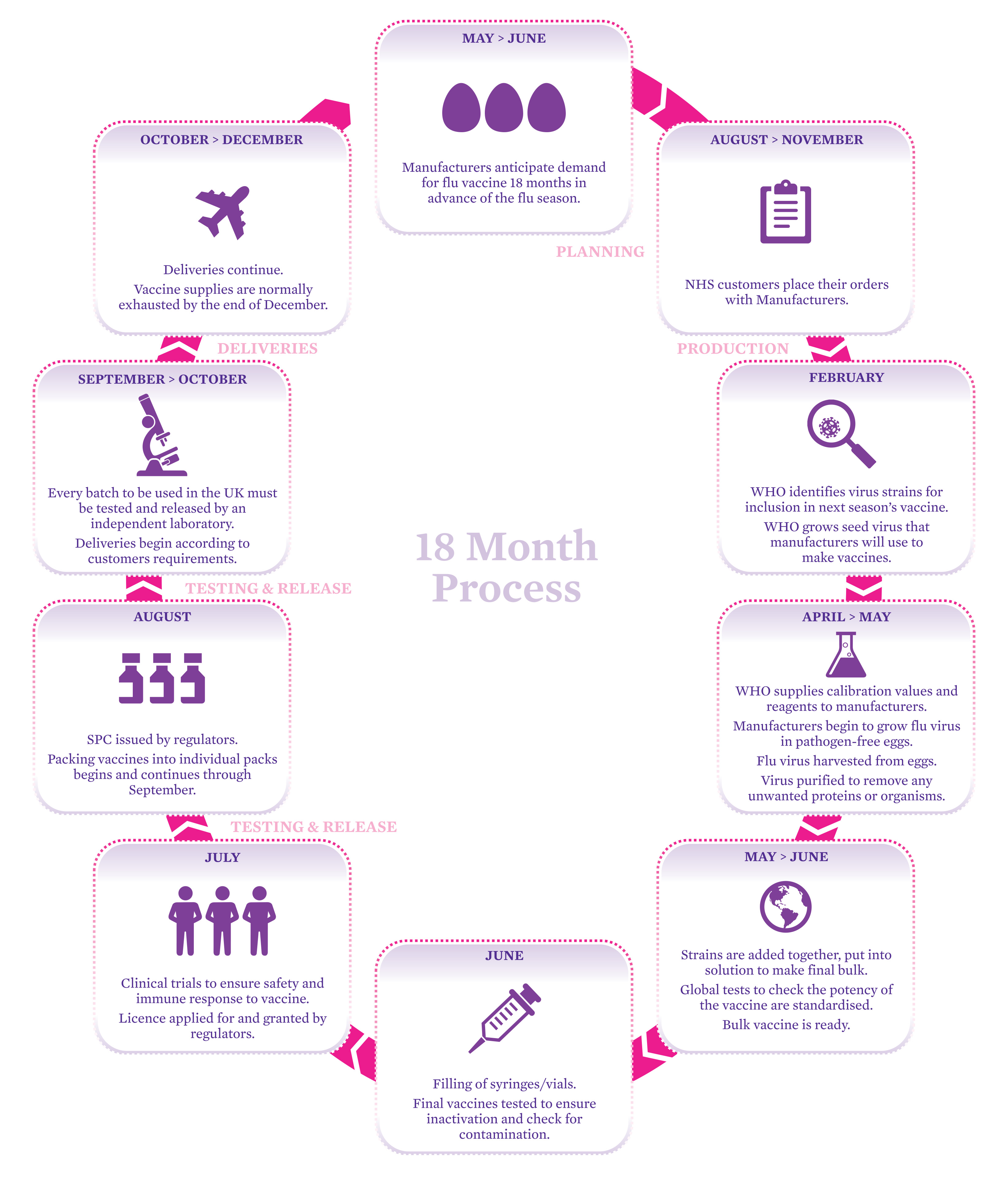 See a larger version of the process.
Look in detail at the process of manufacturing the 'flu vaccine shown here. Imagine we are in the middle of a 'flu epidemic. The media is full of people complaining that the available 'flu vaccine is not effective against the new 'flu virus. Do some research if you need to and write three blog posts, explaining:
how difficult it is to get the right amount of the right 'flu vaccine ready each year

how a new strain of 'flu can arise very rapidly

what scientists and manufacturers have to do when a new 'flu strain appears to develop and produce a new vaccine in a very short timescale.