Recent developments include CRISPR-Cas9, a genome editing tool which is faster, cheaper and – most importantly – more accurate than our earlier techniques for modifying genes. This makes it easier to change the genome in cells with a mutation preventing them from carrying out their normal function. It also allows us to manipulate the genomes of bacteria more efficiently so they make chemicals we can use in human medicine.
These developments mean we are closer than ever to using gene editing to treat conditions from cancer and diabetes to high cholesterol levels. In 2017, scientists announced that they had treated a boy severely affected by sickle cell anaemia, genetically modifying his bone marrow and replacing it. For 15 months this modified bone marrow has replicated and made healthy red blood cells, allowing the boy to live a normal life without medication. If this continues, scientists will have developed a cure for a genetic condition which affects millions of people worldwide.
Sequencing DNA
The polymerase chain reaction has enabled scientists to make large quantities of DNA from tiny samples. This in turn has made much of the most recent and exciting DNA technology possible. The ability to sequence the human genome, identifying genes and what they do, and DNA fingerprinting and its amazing role in solving crimes all depend for their success on the polymerase chain reaction.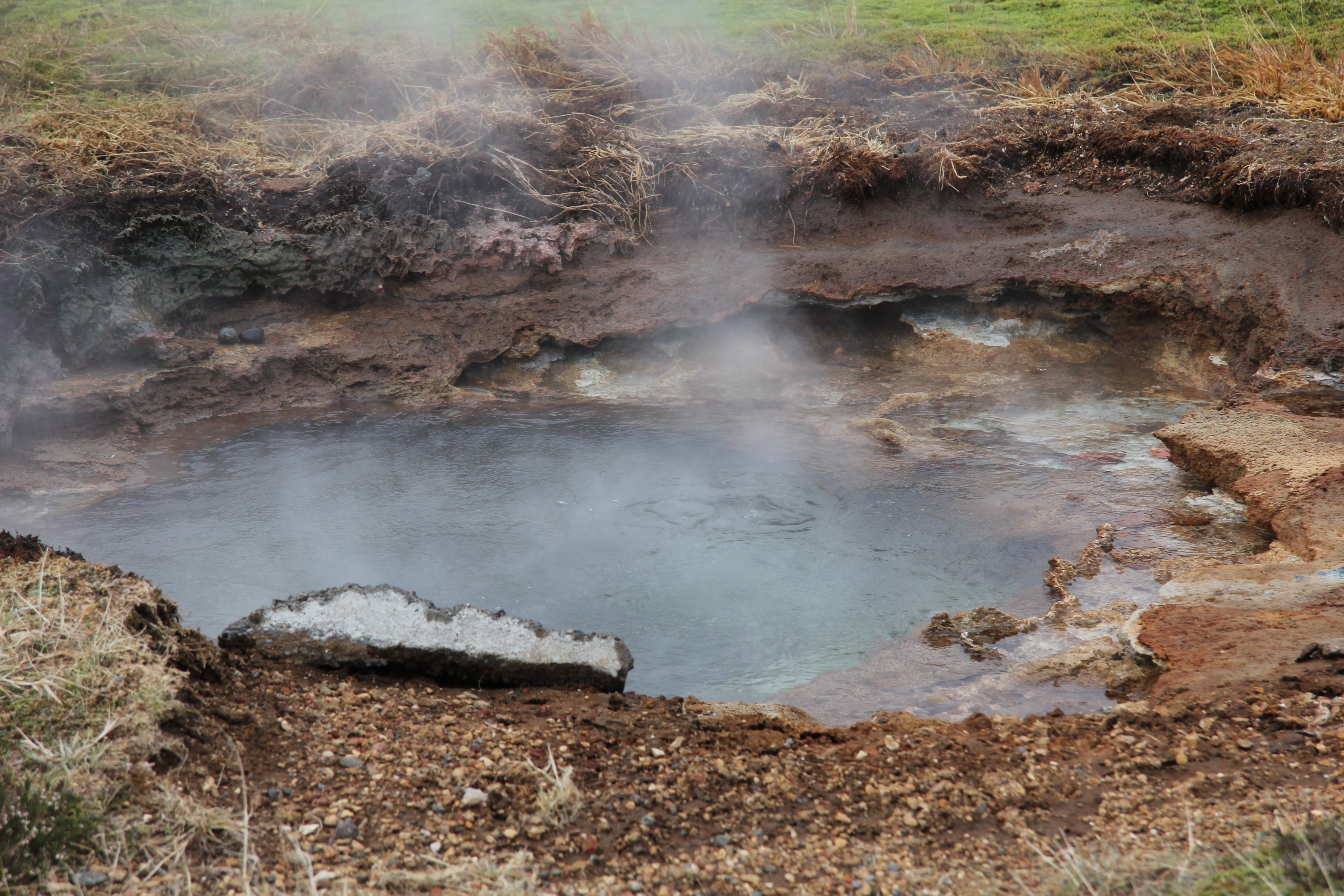 Amazingly, the polymerase chain reaction which underpins modern work on genomics
depends on enzymes which originated in extremophiles living in hot springs.
The Human Genome Project, which sequenced the whole of the human DNA for the first time, and the follow-up 1000 Genomes Project, have been massive international efforts of biotechnology. The 100,000 Genome Project is an English venture, sequencing 100,000 genomes from NHS patients with rare disease and their families, and patients with cancer. The results of all these projects help us understand the mechanisms of disease at a genetic level. They are also being used to develop personalised medicines which are designed to work effectively with individual genomes. Information from DNA sequencing helps us design very specifically targeted pharmaceutical molecules. These will provide better treatments which could probably be given at lower doses. What's more, these new medicines are likely to have relatively few side effects because they will work with our individual genetic makeup rather than against it.
Sequencing the DNA of the pathogens which cause infectious diseases is also opening up many new possibilities for effective therapies. Bacterial genomes can now be sequenced in under a day. This technology is already being used to identify strains of TB-causing bacteria and ensure the most effective antibiotic is used, as well as for tracking down the sources of hospital-acquired infections in premature babies. In the future, pathogen sequencing may change the way we tackle many infectious diseases.
Overcoming genetic disease
Knowledge of the human genome is also making it easier to test for genetic diseases. Gene probes have been developed to test for known genetic disorders. What's more, as our understanding of the human genome increases we are finding out more about our genetic tendency to develop diseases like cancer and heart disease. Diagnostic tests for mutations which give rise to conditions ranging from high blood cholesterol levels to cystic fibrosis have been developed, and many more are in the pipeline. This in turn will help us to make lifestyle plans to help us remain healthy – choosing our diets, our exercise levels and our jobs to make sure we avoid situations our genes are not well equipped to cope with.
Gene therapy is another area of medical biotechnology which is still in the early stages of development. The hope is that gene technology such as CRISPR-Cas9 will help scientists develop ways to correct mistakes in the DNA code which lead to genetic diseases such as severe combined immunodeficiency (SCID), Duchenne muscular dystrophy and cystic fibrosis.