Help and information
This topic takes on average 55 minutes to read.
There are a number of interactive features in this resource:
Topic last updated: 24 Nov 2021
Teacher information BSW2022
British Science Week #BSW22 is finally here - the superb 10 day celebration of science, technology, engineering and maths.  We're proud to be supporting #BSW22 with the launch of a primary age presentation on 'Growth' that supports understanding growth, the link between plants and the environment, and between micro-organisms and vaccines.
For #BSW22 we have also launched a set of 10 new animations to support primary teaching of solids, liquids, gases, dissolving and more…
---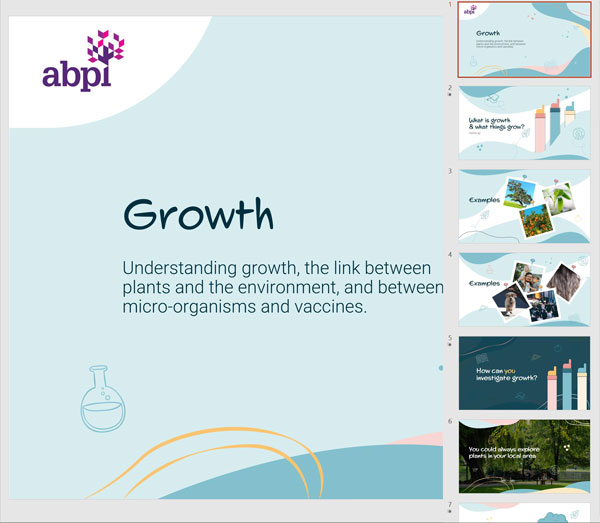 Growth
We have created a PowerPoint which will help stimulate thoughts and ideas about how to make the most out of British Science Week 2022.
You can download the PowerPoint and Teachers Notes PDF below. 
PowerPoint
Teachers notes