In the UK, there are significant variations in the frequency of type 2 diabetes between different population groups.
Look at the graph and answer the question.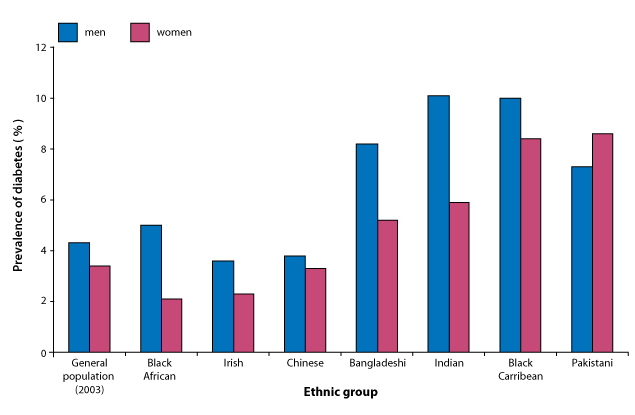 Rates of diabetes in different ethnic groups in England
The graph shows the incidence of diabetes in adults over the age of 16 from different population groups (type 1 plus type 2). Describe the likely factors that influence the different rates of diabetes. Suggest how these factors could be further investigated.